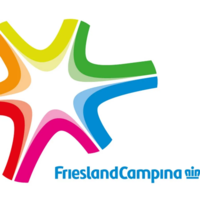 FrieslandCampina Vietnam

Sonatus Building:
15 Le Thanh Ton Street, Ben Nghe, District 1, TP Ho Chi Minh, VietNam
About Company
Who We Are
Company size: 18.000 - 20.000
Industry: Food & Beverage, Consumer Goods
FrieslandCampina has set up business in Vietnam over 20 years, supplied more than 1.5-billion high-quality milk units every year with many favorite brands such as Dutch Lady, Friso and Yomost.
FrieslandCampina Vietnam has strived to improve existing SKUs in order to research and develop new nutritious products to meet consumers' expectation. In addition to manufacturing and providing all kinds of nutritional food for children, the company also offers a lot of dairy products for all family members. Committed to improve the life of Vietnamese people, FrieslandCampina Vietnam actively initiated social activities, creating shared values with the community such as Den Don Dom Study Encouragement Fund, sustainable dairy development operation, scientific researches on nutrition, free health check and treatment to the poor, nutrition education to the public. All activities in cooperation with Ministry of Health, National Institute of Nutrition, Nutrition Association, Youth Physician Association were effectively contributing to improve life of Vietnamese.
Royal FrieslandCampina Every day Royal FrieslandCampina provides millions of consumers all over the world with food that is rich in valuable nutrients. With annual revenue of 10.3 billion euros, FrieslandCampina is one of the largest dairy companies in the world, supplying consumer and professional products, as well as ingredients and half-finished products to manufacturers of infant & toddler nutrition, the food industry and the pharmaceutical sector around the world. FrieslandCampina possesses offices in 32 countries and almost 20,000 employees, and its products are available in more than 100 countries. The Company is fully owned by Zuivelcoöperatie FrieslandCampina U.A, with 19,487 member dairy farmers in the Netherlands, Germany and Belgium—making it one of the world's largest dairy cooperatives.
Company Office