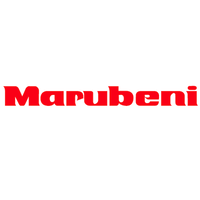 Marubeni Vietnam

Sun Wah Tower:
12F, 115 Nguyen Hue Street, District 1, Ho Chi Minh City

Thaiholdings Tower:
10F, 210 Tran Quang Khai street, Trang Tien ward, Hoan Kiem district, Hanoi
About Company
Who We Are
Company size: 4.000 - 6.000
Industry: Import export and domestic transactions, various service operations, domestic and foreign business investment, resource development, etc.
Marubeni Corporation and its consolidated subsidiaries use their broad business networks, both within Japan and overseas, to conduct importing and exporting (including third country trading), as well as domestic business, encompassing a diverse range of business activities across wide-ranging fields including lifestyle, ICT business & logistics, food, agri business, forest products, chemicals, metals & mineral resources, energy, power, infrastructure project, aerospace & ship, finance, leasing & real estate business, construction, industrial machinery & mobility, next generation business development and next generation corporate development. Additionally, the Marubeni Group offers a variety of services, makes internal and external investments, and is involved in resource development throughout all of the above industries.
Company Office